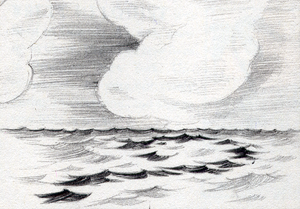 "Who is TEMCO? What is TEMCO?"
- Sparky
"Who or what is TEMCO?"
- Lec
"OH CRAP WHO'S TEMCO?"
- Kat
"lol"
- Navarr
Introduction
TEMCO is the name of what possibly may be an organization, company, or entity. It is exceedingly mysterious, and there is very little information to prove or disprove any information about TEMCO. In fact, most people are not sure whether TEMCO is a person, a place, a thing, a concept, or something else entirely. Ultimately, the only certain thing about TEMCO is that it exists. At least, it probably does.
Identity
Supposedly, TEMCO has offices in the town of
Tiksi
, Russia (which is also the location of a SilphCo office building), but this cannot be confirmed.
As found on a google search, many seeming unrelated companies go by the name TEMCO, ranging from cleaning services to telecommunication to air circulation. As a result, members of Route 50 don't know if TEMCO is in manufacturing, agriculture, insurance, or something else. It might be all of those, but it might be none of those.
Invasion
On September 2, 2010, TEMCO supposedly intervened in the Route 50 chat room and converted everyone into various TEMCO employees for about fifteen minutes, though it is not if TEMCO actually had anything to do with it. Three or four more "TEMCO attacks" were launched throughout the day. For a long time afterwards, on the 2nd day of each month, TEMCO would invade the chat room for exactly three minutes, starting 2 minutes after each hour. It was theorized that the company was connected to the number 2.
TEMCO invasions were later discontinued after the 2012 upgrade to Route 50.
Sources
Clarifications
Some members insist that they understand what TEMCO is. These members who will not be specifically named are, in fact, idiots, and their conspiratory claims should be ignored.
Community content is available under
CC-BY-SA
unless otherwise noted.